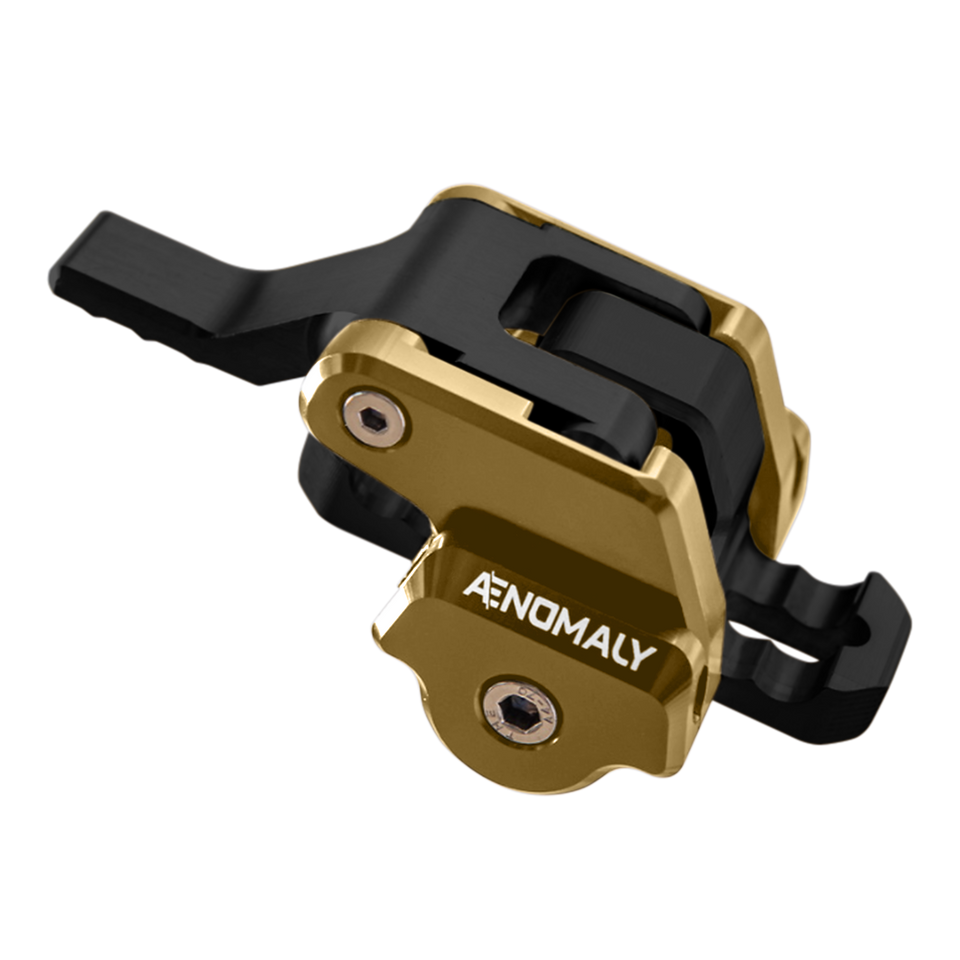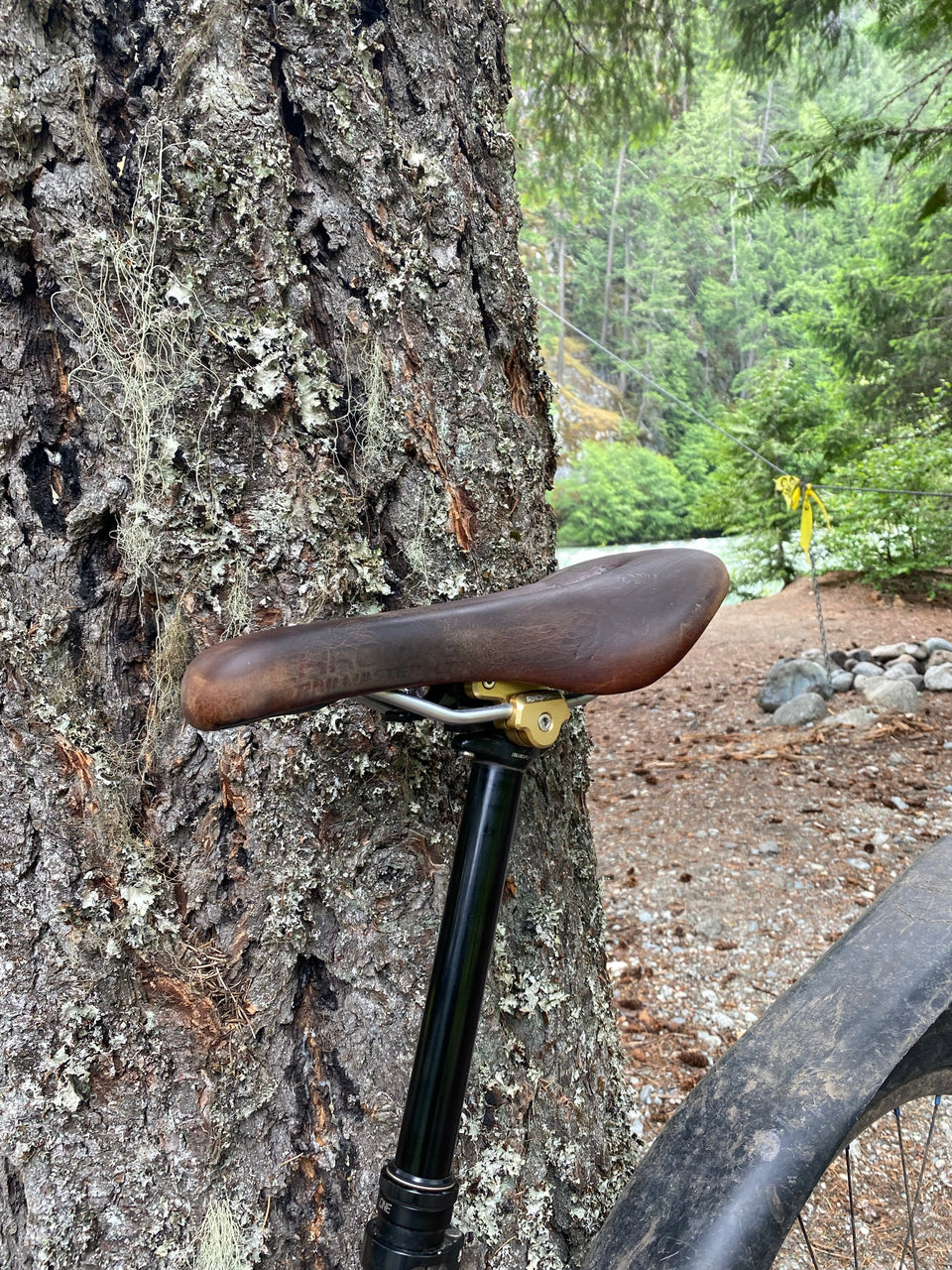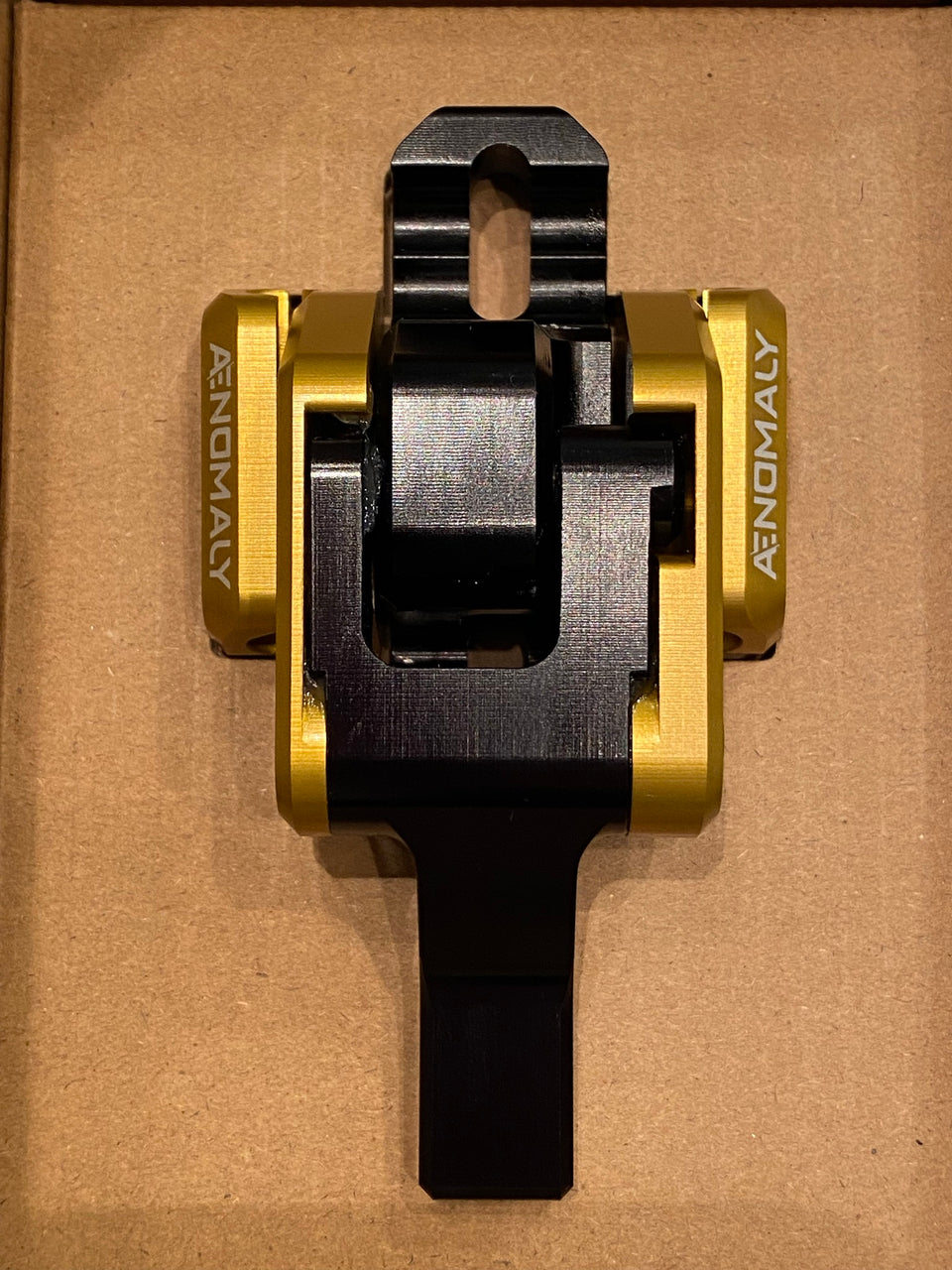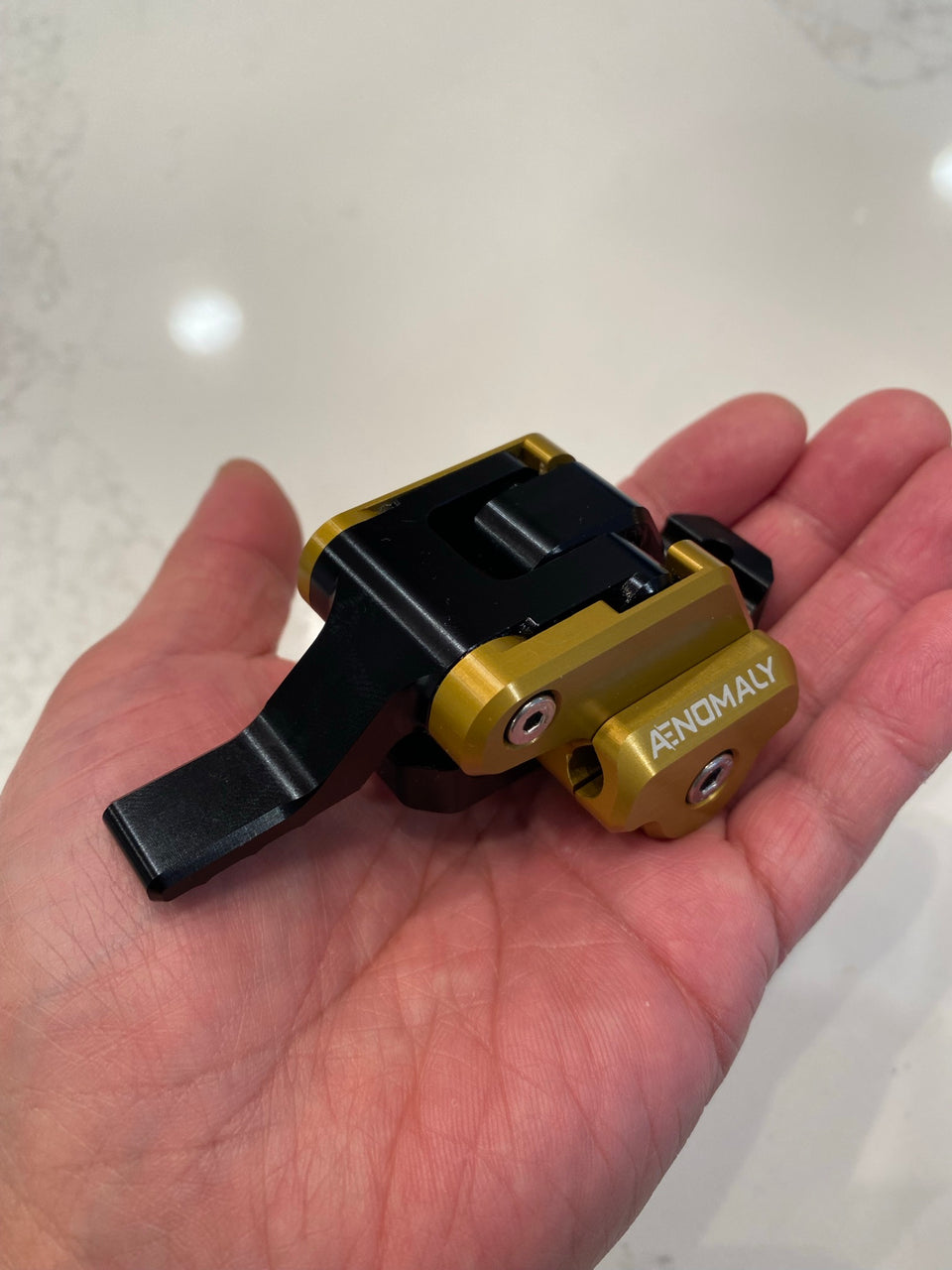 SwitchGrade - Stealth Gold
3 ergonomic positions optimized for climbing, descending, and undulating terrain: 

-10 degree forward, 0 degree mid setting, 12 degree rear position.
Haptic feedback provides positive engagement for fast no-look changes on the fly, no tools.

>1 degree change in effective seat angle.

20mm adjustable effective reach.
Machined from 7075 T6 and 6061 T6 aluminum.
Dimensions: 10cm (L) x 5.5cm (W) x 4cm (H).
Weight: 170g (actual net change approx. 100-120 grams because SwitchGrade replaces stock rail clamps which average 60-70 grams).
Compatible with a wide range of market leading seatposts and saddles (saddles must have 7mm rails). See Compatibility Guide.
Designed and tested on the North Shore. Made in Whistler, BC, Canada. 

Patent Pending.
WHICH VERSION DO YOU NEED? Go to the Compatibility Guide to find out.
"This device could be a game-changer for many bikes and riders of all types."
"I ride with multiple folks for whom this could be the best upgrade to their riding experience since the dropper post."
"One seat position isn't actually the optimum position most of the time… sometimes on the super steep climbs you've got to get your weight right over the front and at the same time keep some pressure on the saddle so I think this is a really cool idea."

"All body types will benefit from the improved ergonomics when climbing and feel less vulnerable with a seat in a friendly, positive angle while descending."
"Absolutely genius!"