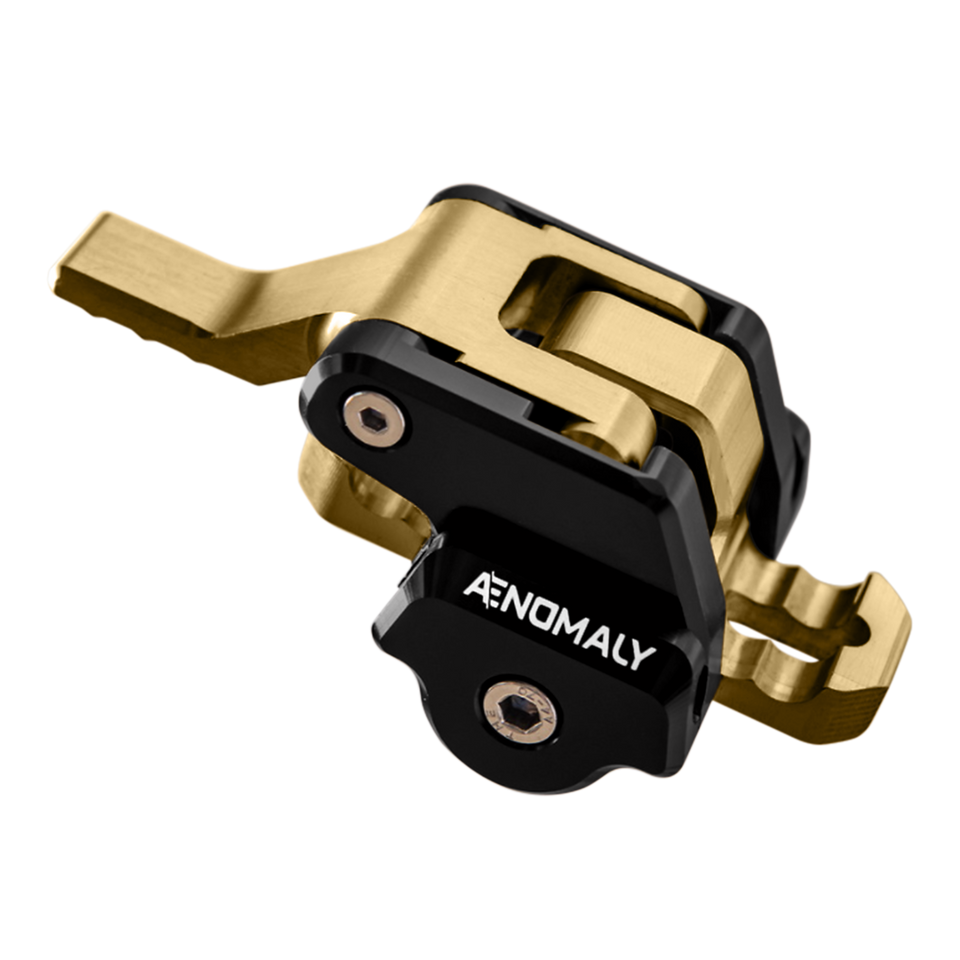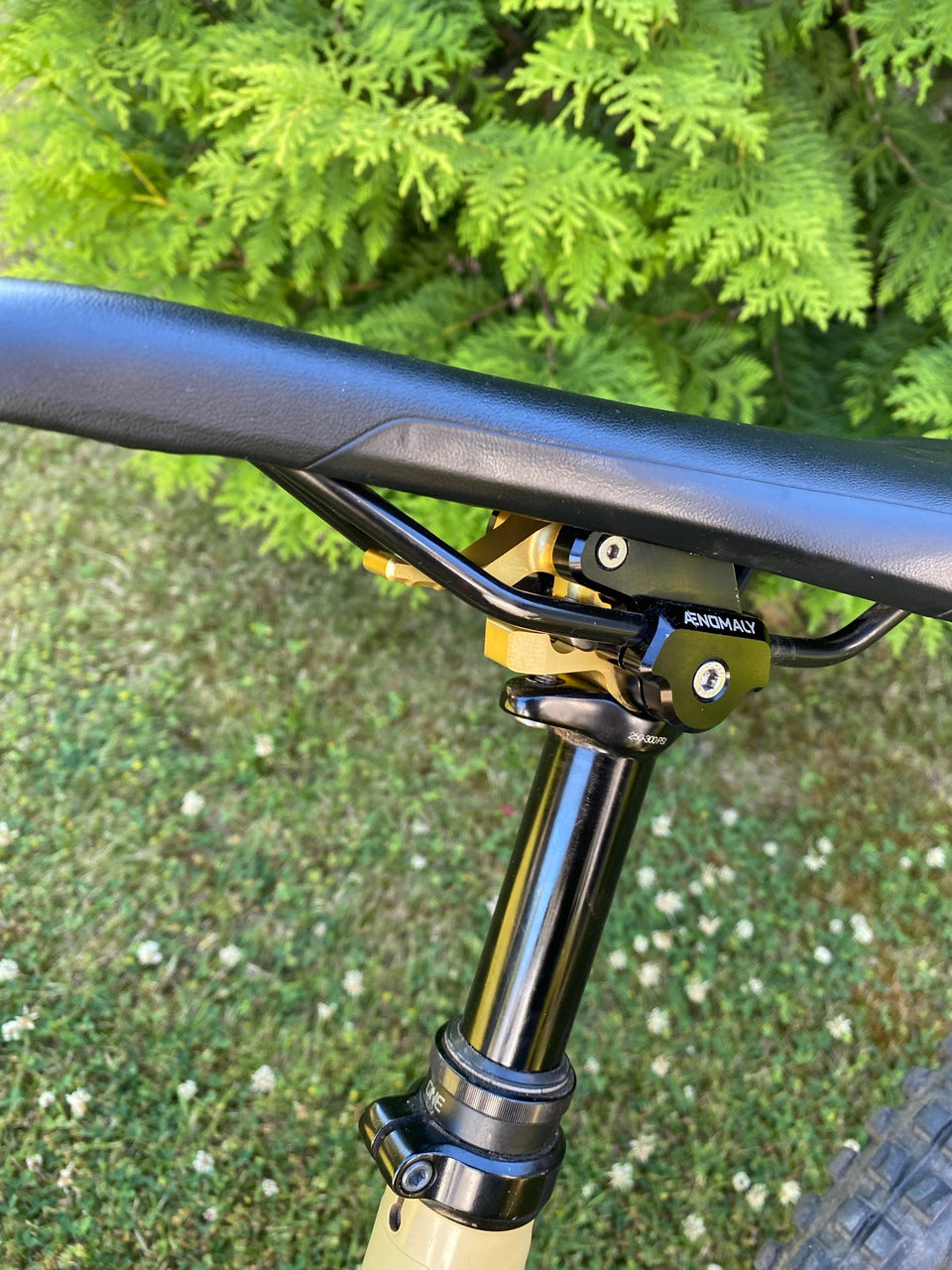 SwitchGrade - Gold Rush
3 ergonomic positions optimized for climbing, descending, and undulating terrain: 

-10 degree forward, 0 degree mid setting, 12 degree rear position.
Haptic feedback provides positive engagement for fast no-look changes on the fly, no tools.

>1 degree change in effective seat angle.

20mm adjustable effective reach.
Machined from 7075 T6 and 6061 T6 aluminum.
Dimensions: 10cm (L) x 5.5cm (W) x 4cm (H).
Weight: 170g (actual net change approx. 100-120 grams because SwitchGrade replaces stock rail clamps which average 60-70 grams).
Compatible with a wide range of market leading seatposts and saddles (saddles must have 7mm rails). See

 

Compatibility Guide.
Designed and tested on the North Shore. Made in Whistler, BC, Canada. 

Patent Pending.
WHICH VERSION DO YOU NEED? Go to the Compatibility Guide to find out.
"This device could be a game-changer for many bikes and riders of all types."
"I ride with multiple folks for whom this could be the best upgrade to their riding experience since the dropper post."

"One seat position isn't actually the optimum position most of the time… sometimes on the super steep climbs you've got to get your weight right over the front and at the same time keep some pressure on the saddle so I think this is a really cool idea."
"All body types will benefit from the improved ergonomics when climbing and feel less vulnerable with a seat in a friendly, positive angle while descending."

"Absolutely genius!"

Awesome 😎
I really love the functionality of the switchGrade. The transition between settings is really smooth with a nice click to let you know it's locked in. My only problem is the chrome bolts used on the SwitchGrade and the chrome bolts given to install it. I ordered the black and gold and at that price point they should be black. They stick out like a sore thumb. I had to buy separate bolts to fix it. Now it looks aesthetically pleasing.
They Did It!
It's a simple solution, but they made it simpler! I bought discounted item but it was almost super perfect condition. Superb build quality. Lever is easy to reach even when riding. Haptic feedback is great. Paired with PNW Coast suspension dropper post, THIS IS HEAVEN! I ride Salsa Fargo for any terrain, long or short ride, flat or steep climb. A little suggestion is, make another Switchgrade for gravel rider. Make it only two tilt down angles, and no tilt up.
Warm regards from Indonesia.
Game Changer
Changes the seat angle such that it pretty much feels like I have an extra climbing gear and also takes strain off my shoulders on climbs because you kind of lean back with the change of seat angle. Tucks the seat just a little more out of the way on the descent. Only down side is your dropper sits slightly higher but worth it for me because I'm not sitting on it when I'm descending anyhow. Fully expect these to become standard everywhere in the years to come.
Game changer
The Switchgrade is great quality, easy to install with good directions, and works really well. It really improved my climbing experience and took away a lot sit bone and sciatic pain. I absolutely recommend this product